FOR ALL YOUR SECURITY NEEDS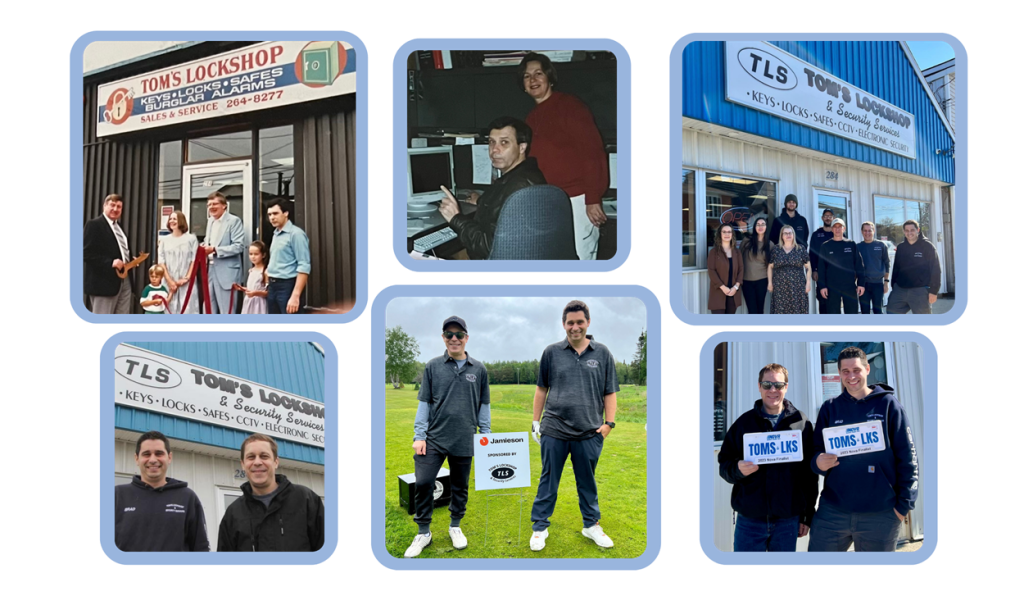 INDUSTRIAL • COMMERCIAL • RESIDENTIAL
As Timmins' premier lock shop, Tom's Lockshop & Security Services has a long-standing reputation for honesty, integrity and collaboration. Proudly securing Timmins & area for over 45 years.
Predominately a locksmithing business when it first opened, TLS has grown to include a wide range of security and accessibility services including alarm systems, surveillance systems, access control systems, as well as automatic doors for industrial, commercial and residential use.
Founded in 1976 by Tom Hewitt, Tom's Lockshop was acquired by Art and Veronique Morin in 1981. Initially operating out of their home at the time until moving into our current storefront on Pine South in 1986. Expanding and developing TLS into the leading high security business that it is today.
Now, second-generation family owned and operated, brothers, Keith and Brad Morin are proud to continue offering the latest in security hardware and technology. Working with only trusted industry brands to provide quality, reliable and affordable security and accessibility solutions to protect what matters to our valued customers. Helping individuals, families and businesses feel safe and secure is our top priority. And we couldn't do it without our hardworking team, past and present.
As a local small business, it's always been very important to us to give back whenever we can. We are proud to support numerous community and non-profit groups over the years. TLS values the enduring relationships we build with our customers, employees, suppliers and numerous businesses through our professional services, patronage and referrals; creating strong community bonds over the last four decades.